ImmunoQuery
Free trial converts to paid subscription after 15 days and renews automatically.
ImmunoQuery helps to support the right diagnosis, whether you need a list of antibodies that will help verify your diagnosis or suggestions for diagnoses that have a similar staining.
Choose Your Plan
Individual - Use coupon HOP23 to get 15% off!
Institution
Bring ImmunoQuery now to your institution
Contact Sales
The definitive expert and evidence-based decision support system for immunohistochemistry. Pathologists work under tremendous pressure to get every diagnostic opinion right, while controlling costs associated with ordering expensive antibodies. ImmunoQuery allows diagnostic opinions to be done in a cost effective manner by helping pathologists identify the most likely antibodies that will be of value for any given case.Reach your diagnosis faster. Start with a diagnosis panel to discover the best antibodies to use, or start with an antibody panel to confirm a differential.
Buy another Speciality Package and Save...
Buy the complete collection. Add ExpertPath for 20% off your entire purchase.
Save 20%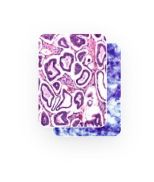 Save 20%
Experience ImmunoQuery free for 15 days
Get the right answers at the right time.
Your free trial will convert to a paid subscription after 15 days and renews automatically. See EULA.