ClinicalKey streamlines access to consistent, evidence-based information. From quick answers at the point of care to leading full-text reference material, it delivers trusted content to help clinicians.
A Sneak peek into the clinical decision support you can trust
Variety of Formats
A single solution for all clinical needs. From quick answers to deep understanding.
Clinical flow interface
An improved, intuitive user interface.
Advanced Search Technology
Supports fast answers to critical questions.

---
Check out what's included in every ClinicalKey Subscription
Core Resources include medical topic summaries, full-text books/journals, videos and more:
Clinical Overviews: Easy-to-scan, clinically focused medical topic synopses paired with links to in-depth, full-text references and related drug information.
Drug Monographs: Comprehensive information about U.S. prescription drugs, herbal supplements, nutritional, vitamin and OTC products
Full-Text Books: Elsevier's world-renowned reference books include:
Meyler's Side Effects of Drugs
Laboratory Tests and Diagnostic Procedures
Ferri's Clinical Advisor 2023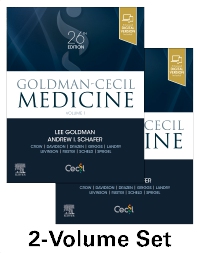 Goldman-Cecil Medicine, 2-Volume Set, 26th Edition
Conn's Current Therapy 2023
Step-by-step procedural videos and articles: to teach techniques or simply help clinicians refresh their skills

Clinical calculators

Image collections

Practice guidelines

Customizable Patient education handouts

MEDLINE abstracts

Clinical trials
Looking for more advanced specialty content?
Upgrade to an advanced specialty package & gain access to much more:
The latest research and findings updated continually in specialty specific full-text Journals such as The Lancet & Mayo Clinic Proceedings

A world-class collection of reference books for every specialty like Sabiston Textbook